Favorite Links
The following is a list useful links that I have compiled. If you wish to be added to this list, please send me an e-mail.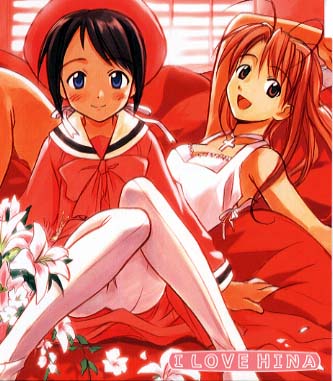 FanFiction.net

One of the best fanfiction sites on the web and were my fics are.


AJ Talon's website One of my favorite fanFic writers homepage.
Stories,pics, and an interesting brand of humor really great page.
Tea-Club A web comic. Very funny.
Naru's Diary

This is the site were I found most of the picture on my website. Very good Love Hina site.


Dogkitty's Art Page

This is Dogkitty's art page. She's really good. So check her out!


Megatokyo My Favorite webcomic. SQU33K!!




You know us as the Internet's original search engine.
Yahoo! One of the most visited hubs on the Internet, reaching one out of every two Web users.
With over half a million sites, divided into more than 25,000 categories, Yahoo! is both browseable and searchable.

Have Fun!